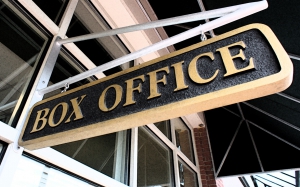 Three easy ways to buy tickets for events sold through the Paramount Theatre Box Office! 
Via Phone – Call (919) 583-8432 during business hours (leave a detailed message if we don't answer immediately)
In-Person – Visit the Box Office located inside the theatre in historic Downtown Goldsboro during business hours
Online – look for the "Buy Now" button on event listings or click here for a full list of events on sale now.

If you are trying to purchase tickets online with Internet Explorer and receive a "Page Cannot Be Displayed Error," please try the following steps as a possible fix:

In Internet Explorer to click on the "Tools" menu (if this is not automatically visible at the top of your screen, your may need to press the "Alt" button on your keyboard in order to display the menus)
Click "Internet Options" at the bottom of that menu.
Go to the "Advanced" Tab
In the settings box, scroll down and check off the box next to "Use TLS 1.2" (should be near the bottom)
Click Apply, then click OK
Close and reopen Internet Explorer and try the ticket sales page again
The Paramount Box Office is located inside the theatre at 139 South Center Street, Goldsboro, NC 27530. Our normal business hours are:
Monday – Friday, 9am-Noon & 1:00pm-5:00pm
The box office opens appx. an hour before curtain for weekend events.
Ask about group discounts or package prices for select events.
Visit our Audience Services  and Box Office Policies page as many questions can be answered there. If you still have further questions, please contact us.